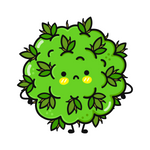 VIRGINIA'S LAWS ARE CHANGING...
Starting July 1, 2023, many of our hemp THC products won't be available for purchase in Virginia anymore. But don't worry, we've got your back!

To ensure you can stock up on your favorites, we're offering up to 70% off. But here's the catch - supply is limited! So, make sure to snag your stash before it's gone for good.
SAVE UP TO 70% ON MOST THC PRODUCTS!